EVENT MANAGEMENT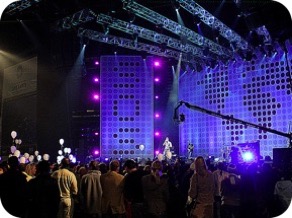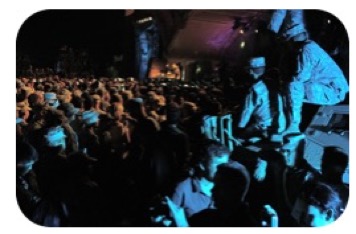 Live broadcasting is like assembling a puzzle. One missing piece can ruin the whole picture.
Single or Multi-camera, your event demands a company you can trust.

Event Management and Global Transmission Architecture for any domestic or international live event!

We are able to meet your needs by providing seasoned onsite management, field producers, ENG camera crews, satellite time, conditional access, worldwide distribution as well tape play-out facilities.

Our professional service, customized to your needs, is unparalleled in the industry. Whether you're a seasoned television veteran or a novice on your first assignment, from conception though execution, we will assist in making your project a reality and ensure that the very best and most cost effective solutions are used to make your live event. Either satellite transmission or fiber, distribution comes off without a flaw.

Coastal Media Group has performed countless live broadcast events for sports, entertainment and corporate leaders around the globe. Our formula isn't unique: personal service and uncompromising technical expertise. Our persistent drive to make each transmission a complete success is what sets us apart, making Coastal Media Group the best choice in transmission facilities coordination for your event.
We provide everything you need for your project.
Here are some of the Event Management services we provide:

Transmission management with on-site technical service

On-site HD support for both fiber and satellite

Complete integration, continuity and coordination of facilities

24 hour a day, 7 day a week project assistance

Personalized budgets

Broadcast transmission coordination

Single to multi-camera video production coordination

Studio production in Analog, Digital and/or HD

Transportable satellite transmission & receive coordination in any format

Transmission encryption

Worldwide satellite space segment

Worldwide fiber optic distribution

Complete transmission plans

Live streaming webcasting

Location services

Temporary on-site and remote telecommunications including telephones, cell phones, radios, ETC

Event logistics including catering, transportation, make-up, flowers, etc.